Top 4 Best Lucid Dreaming Sleeping Masks
Everyone who is practicing lucid dreaming has thought of having a sleeping mask. Sleeping masks have a lot of advantages such as improved recall, improved sleep quality, and sleep longer. Here are my top 4 sleeping masks:
1 – N
odpod Gentle Pressure Sleep Mask
Like a Hug For Your Head: Nodpod's design lays softly across your head to apply gentle, evenly distributed pressure for a comforting fit & soothing experience. Use The Way You Like: Nodpod's pull-through strap design is adjustable and elastic-free so it works in all positions: on your side, back, stomach, and even upright.
My Experience
This sleeping mask is wonderful for someone who sleeps on their side. I find that this design is really comfortable for me. The Nodpod sleeping mask is a little bit pricey but definitely worth it. to check the current prices on amazon.com.
2 –
Manta Sleep Mask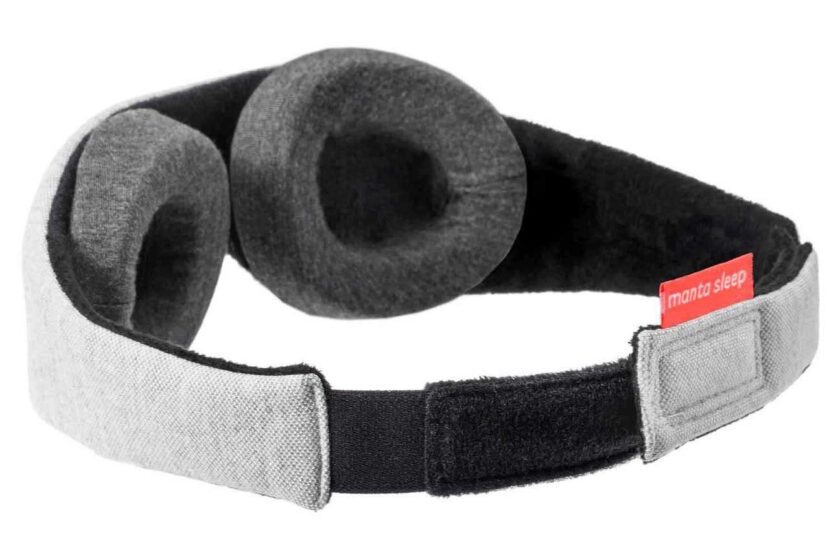 This mask guarantees you to have 100% blackout and have zero eye pressure. This means that this face mask is great for people who get annoyed by a normal face mask. The face mask is also super soft and this feels nice like a pillow.
My Experience
After using this face mask for a long time I felt that this face mask is definitely of great quality. I only dislike something that feels strapped on my face that is why I use the Notpod face mask instead. The face mask is adjustable and if you dislike it you can always give it away to a friend. Check the current prices on amazon.com.
3 –
Remee Lucid Dream Mask
Remee sleeping mask is made for lucid dreamers. It has by far the best design but is relatively pricey. The sleeping mask offers you to have an extra mechanic that can be used to lucid dream. The mask gives red flashing lights when you are in REM sleep. The mask can make you aware of your dream and become lucid.
My Experience
After using the remee mask for a long period of time, I have not seen any results with their lucid dreaming mechanic. I have had instead a comfortable quality sleep with this mask. If you want to try out the lucid dreaming mechanic you should definitely try it out. I would suggest the mask without the mechanic as well but sadly they don't sell that. Check the current prices on amazon.com.
4 –
Jersey Slumber 100% Silk Sleep Mask
The quality of this mask is a lot lower than the others. This is a budget option sleeping mask that is made with 100% silk. It has some cool designs and would definitely recommend this to anyone who wants to have a sleeping mask for someone on a budget.
My Experience
The feel of the mask is not the same as the higher quality masks. I feel that the product is worthy of its price but it is definitely worth upgrading to a higher budget mask. Check the current prices on amazon.com.
Is it worth to invest in a sleeping mask?
I would say it is definitely worth the investment. With a sleeping mask, you can have better quality sleep, and they say it increases your rem! I feel that a sleeping mask improves dreams vividness and my recall. If you are looking for the best sleeping mask just buy the first one or the second one if you find it annoying that you feel something on your eyes.